HIGH QUALITY CCTV INSTALLATIONS
Central UK CCTV can advise, install, maintain and repair a professional CCTV system. Offering installation and service of domestic, retail and commercial CCTV systems.
CCTV Systems are perfect if you want to monitor or record activity in our around your property. As well as being a powerful visual deterrent CCTV systems are valuable tools for recording activity when you are not at your premises.
We can install CCTV systems from simple single camera systems to advanced multiple camera systems with DVR recording and remote (internet) access viewing.
We offer the ability to remotely access to your CCTV images from anywhere in the world via the DVR's (Digital Video Recorder) internet connection – subject to modem access. Images can be viewed from your Laptop/PC, iPhone, iPad and Android market apps for Android phones and tablets.
GET A FREE QUOTE:
Call us for a free, no obligation quote, or to find out more information about our CCTV systems.
Alternatively, fill out our contact form, and we'll get back to you.
CCTV REPAIRS AND MAINTENANCE
As part of our extensive CCTV services, our expert engineers are on hand to carry out efficient and thorough CCTV repairs and maintenance, offering emergency response. Central Alarms also offer comprehensive maintenance contracts, ensuring regular and effective CCTV repairs and labour cover in the event of system failure, and all the maintenance work we carry out is in line with regulations laid out by relevant associations.
We provide upkeep, maintenance and repair work to suit all budgets, and are dedicated to beating any like-for-like quote, keeping your property protected and putting your mind at ease.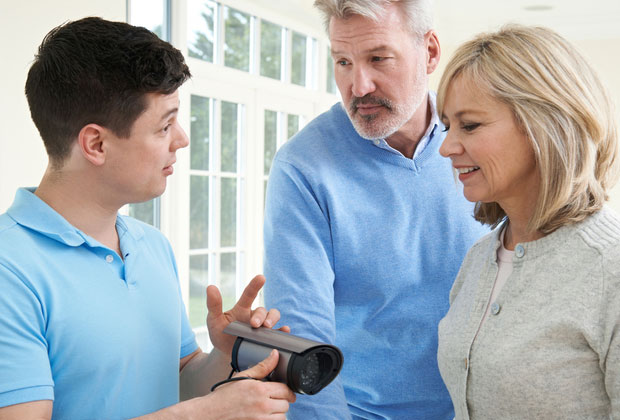 With decades of experience in the design, supply and installation of CCTV systems for both domestic and commercial clients, the fully qualified and trained team at Central Alarms are on hand to tailor a surveillance solution that suits your exact requirements. With wireless CCTV systems, you can be sure your home or business is in the best hands possible with us.
We have carried out CCTV installations at a number of different businesses, including councils, post offices, race courses, schools, supermarkets, retail environments and many more.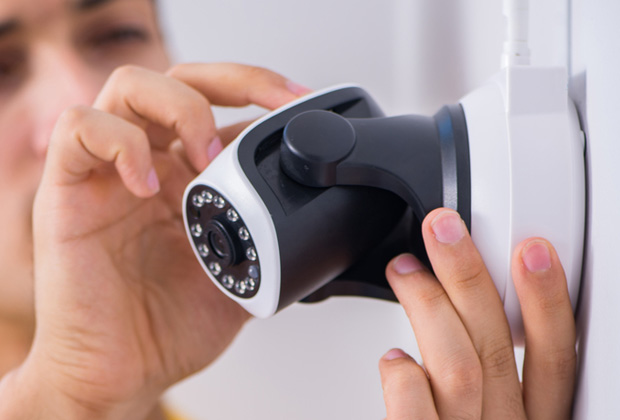 Conventional CCTV systems can be limiting: feeding their images to a central control room where you have to keep a vigilant watch over your premises. You need something more flexible, allowing you to keep an eye on your camera locations no matter where you are; that is what remote and mobile CCTV access delivers. Now you can connect to your CCTV system 24/7/365, from wherever you are in the world, with a laptop, smartphone or tablet.
Using mobile or Wi-Fi networks, you have remote access to view all your live or recorded video or CCTV images, even control your security and entry systems via a dedicated, highly-secure connection, which you can choose to share. Even on the road or away from base; for extra piece of mind they can check cameras wherever they are, giving you the capacity for global monitoring.
When you review your camera images remotely, you can take advantage of the higher resolution that HD cameras deliver. Crystal clear images from your IP CCTV cameras enable you to see who is at the door or gate and open it; see when visitors arrive and leave; and confirm your premises are secure. It is versatile too; we can even utilise your existing IP or analogue CCTV installations and integrate them into the system for the ultimate in remote access.