ALARM SERVICES
All our security alarm systems are designed with your security needs in mind while also meeting the expectations of your insurers.
Security for your home or business is an important issue that needs a professional opinion, but we understand that it can be very hard to know exactly what security you need to put in place. With this in mind, we will work with you to ensure that we provide the best alarm/intruder security system that meets your individual needs.
We install the award-winning Pyronix range of both wired and wireless alarm systems. All of the home and commercial alarm systems are easily operated with a user-friendly digital keypad, key fob or SmartPhone App. We also offer maintenance/service contracts which ensures that your alarm system continues to work perfectly.
Our alarm systems are installed and maintained throughout Central Scotland and further afield including Stirling, Falkirk, Dunblane, Alloa, Linlithgow and Auchterarder. 
GET A FREE QUOTE:
Call us on 01786 542017 or 01324 430027 for a FREE, no obligation quote, or to find out more information about our Alarm systems.
Alternatively, click below to fill out our contact form, and we will get back to you.
An intruder alarm can be a vital part of an overall security system. As well as efficiently detecting intruders, their very presence radically reduces security breaches. The alarms that Central Alarms install will seamlessly integrate with other devices such as CCTV to provide a complete and secure solution for your premises.
We install and maintain burglar/intruder alarm systems in private homes, businesses and commercial properties.
We offer wired, wireless and hybrid alarm systems which are all installed to the regulatory Grade 2 approved standard as a minimum. They also meet the exacting standards of all leading insurance companies. 
All of the Pyronix range of alarm systems can be operated using the HomeControl+ SmartPhone App. This is a valuable feature which allows you to remotely enable, disable and monitor your alarm system from anywhere in the world. This App is very simple to use, and our engineers will ensure that you are comfortable using this before we leave your home or business. We will always be available to take your call if you have any questions.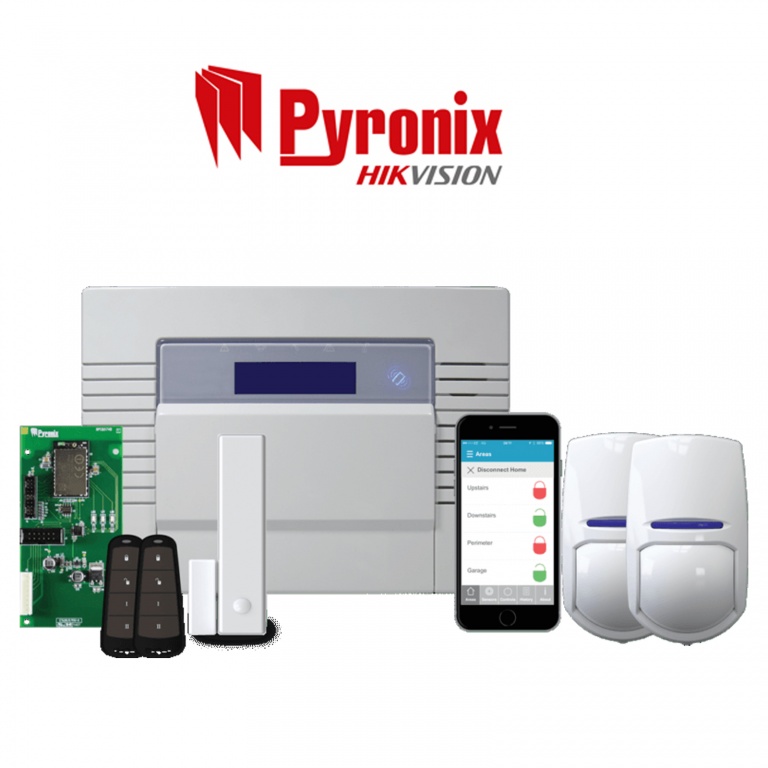 SECURITY ALARM MAINTENANCE
We offer the option of a maintenance contract with every alarm system we install. We may also be able to offer this to customers with an existing alarm depending on the individual system.
This contract includes:
A yearly service
24/7 Emergency support
All Parts & Labour
Subscription to the SmartPhone App